When the temperature hit 80 degrees this weekend, my son and daughter celebrated by running around the backyard with the neighborhood kids, while my husband and I sat outside on two not-very-comfortable chairs to drink a glass of wine and relax.
It was delightful.
But, the chairs really were uncomfortable. I knocked over my wine glass because I didn't have a table on which to place it. And, the patio where we were sitting looked uninviting. This patio, I thought, needs some work.
To the rescue came my friends at Wayfair who invited me to design my dream patio. I wondered how they had read my mind (they are very clever over there at Wayfair!), and then I got to work browsing the Wayfair site for ideas.
Looking for inspiration is always fun, and to organize my thoughts, I created an Idea Board, which will be a great help when I move from designing our patio to purchasing the items to make our patio more comfortable and fun. Check it out here.
The first thing I did when thinking about how to design my dream patio was to consider how we'll use the space. This area is where my husband and I sit for that not-to-be-knocked-over glass of wine, where we entertain friends, and where our kids play. We need the space, therefore, to be fairly flexible, with furniture we can move around. So, as much as I would adore a comfy, let's-take-a-nap loveseat like the one below, it wouldn't work for us. Too big for the space, the loveseat would be better suited for a tropical vacation spot than my backyard.
A better choice would be this modern furniture that comes in both a "chat set" and a dining set. I love the cool vibe, and see myself enjoying a sunset or two sitting in these chairs.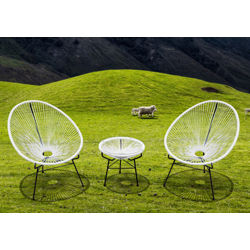 Acapulco 3 Piece Dining Set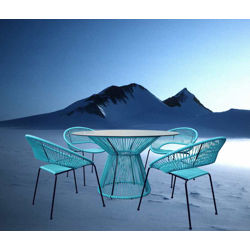 Acapulco 5 Piece Dining Set
The second thing I kept in mind was the care and storage of whatever I use in the space. I need my outdoor furniture to be "self-sufficient." In other words, it has to be able to stay outside the entire summer (no bringing the furniture inside if it rains), and it has to be the right size to fit into our off-season storage, a small shed. This small sofa and kid-friendly coffee table meet this criteria. I would get them both in white, which would make them easy to clean and avoid concerns about fading in the harsh summer sun.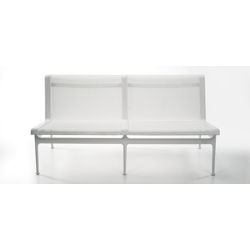 Swell Two Seat Sofa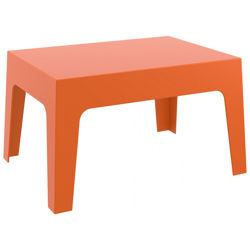 Box Coffee Table
A third consideration was adding color to our patio, and these planters would be perfect for petunias in the summer and mums in the fall.
Finally, our patio is uncovered, so having sun protection for those super bright days would make the patio more enjoyable. This umbrella, with its own stand, would permit us to use the space for brunch on weekend mornings and for games on languid afternoons (Monopoly, anyone?).
Now, all I need is the gorgeous summer weather to continue!
Disclosure: This post was sponsored by Wayfair. All ideas, as always, are mine.